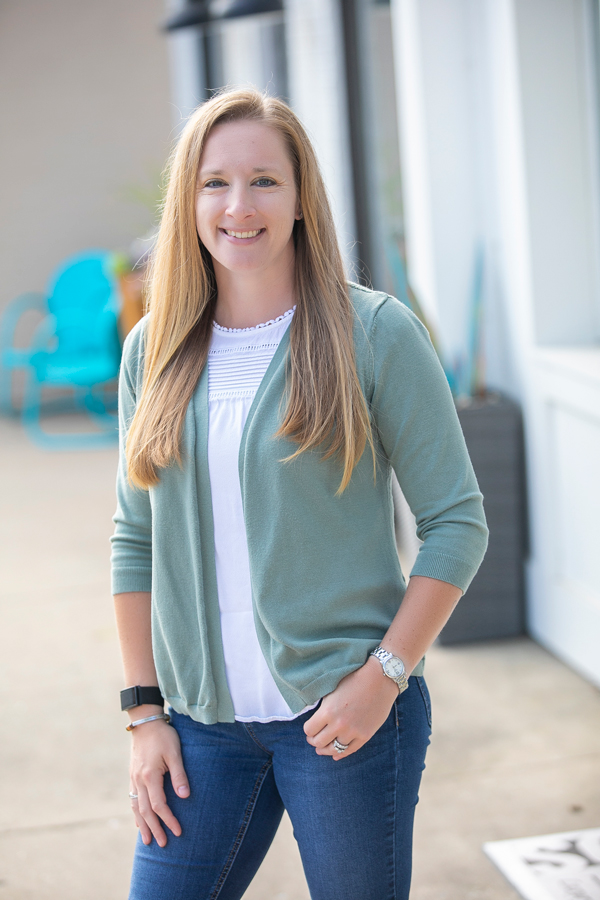 Insurances Accepted
Health Alliance
Blue Cross Blue Shield
Student Insurance
United
Humana
Magellan
Aetna
Insight Therapy is always adding new insurance plans, so please check with us through our contact page to see if we accept an insurance plan not listed here. Insight Therapy does not accept Medicaid plans.
About Jenn
Hi, I am Jenn Aardsma. I believe deeply in the power of relationships for growth and healing. If we have the privilege of working together, I will listen attentively to understand your experiences. When applicable, I will seek to help you recognize and develop your strengths and skills to respond effectively to life's many difficulties and opportunities. I am a licensed professional counselor with a Master's degree in Human Services and a Master's in Counseling. I work with individuals, families, couples, teens, and children.
Areas of support include guidance for concerns with anxiety, depression, OCD, panic attacks, PTSD, anger, grief, mood disorders, personality disorders, impulse control, relationship challenges, sexual pain disorders, and concerns regarding gender and sexuality. I customize my approach to each client's unique needs. I utilize various therapeutic interventions to offer support.
Interventions include mindfulness, client-centered therapy, DBT, psychodynamic, and self-psychology. I have completed a certification in mindfulness, as well as sex therapy. Sex and sexuality are such important and vulnerable parts of the human experience, and I enjoy bringing openness, compassion, and informed expertise to this sometimes lonely subject.
Ages
Sees clients that range in age from toddlers to seniors.
Schedule a FreeCONSULTATION
Fill out this short form to start the process in scheduling your free 30-minute consultation.
All information submitted in this form is transmitted and stored in compliance with HIPAA.
For more information about our services or
to book a FREE 30-minute consultation call us at


(217) 383-0151